This may looks like a shock, but Ariana Grande has finally parted with her long-time signature hairstyle. The singer's go-to slicked back style has been replaced by a thick set of choppy bangs but along the bangs the pony tail remains, making her the least expected celebrity to ever join the bang brigade. So sit down, gather your composure and take a minute to reflect on the style that we thought would last forever.
Over the weekend, Grande shared a series of photos capturing her new do. First she gave us dark, cryptic peek at the style barely revealing her chop. Then the singer shared a far-away full-length mirror shot again keeping us in suspense while we waited for the full look.
Finally, however, the star posted a close-up of her fringe which she of course paired with a tight super-high ponytail and her signature baby pink lips. How is she feeling about them? We'll let her Tweets speak for themselves: "life is wild … and change is f—ing fantastic."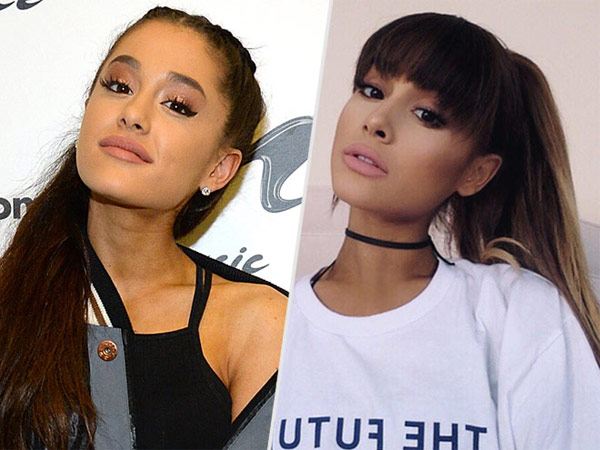 We will definitely miss the old Ariana Grande signature hair style but this new chop also looks cool! In the end change is important to survive!