Eight months after Blake Lively had her first baby, she was on a film set in the best shape of her life, but even she says that it was completely not normal.
Speaking to "The Sun", Blake admits:  "I focussed on training and eating well. It took two different trainers and a nutritionist to help me get into that sort of shape because it's not normal to look like that eight months after having a kid."
She said: "I am such a foodie. I am trying to find out Heston Blumenthal's address so I can go sit outside."
"There are so many yummy things. I love Wagamama – I could eat there every day."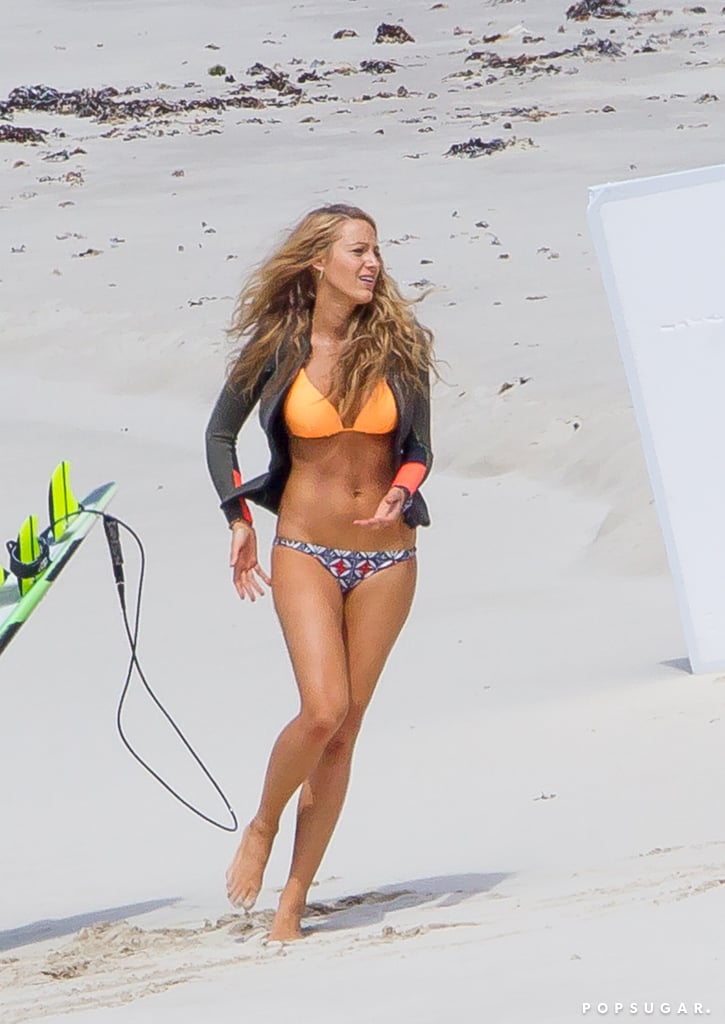 The 28 year old star who has 18 month old daughter James with husband Ryan Reynolds has revealed why she decided on a boy's name.
She said: "My mum has a boy's name, too. She goes by Elaine but her real name is actually Willy."
"So my mum has a boy's name, I have a boy's name and we wanted our daughter to have something strong and timeless but wasn't a name you hear all the time."
"We didn't want to give her a name like Humdiddly Humperdink or those amazing Hollywood names you get these days."
Seems like you work hard Blake Lively!
Source: The Sun