Chloe Grace Moretz and Brooklyn Beckham have been dating for a few months now and it seems like their relationship is getting serious.
Beckham, an aspiring photographer has used Moretz as the subject of many of his photographs, but his latest shot is his sexiest one yet. While spending a day on the beach, Moretz stripped down and posed for a modest but topless photo on the beach.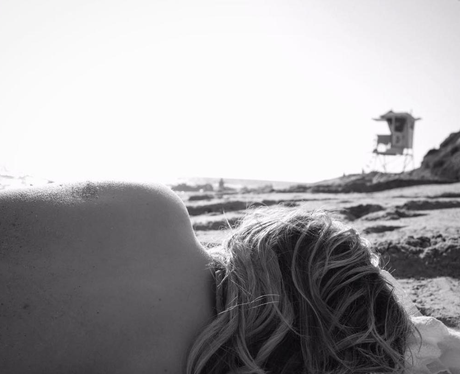 While the photo is beautiful and innocent enough, it's interesting that Moretz would choose to share a topless photo after getting in hot water for slamming Kim Kardashian for sharing a censored nude selfie. Even though Moretz eventually blamed the whole Twitter feud on being "incredibly jetlagged" she insisted there's a difference between what kind of nude or topless photo someone decides to share.
"That picture wasn't linked to body confidence. It wasn't a #BodyConfidence or #LoveWhoYouAre. It was done in a slightly voyeuristic light, which I felt was a little inappropriate for young women to see," she explained to Glamour. "I would hate for young women to feel they need to post certain photos in order to gain likes, retweets, favorites, and male attention."